Help the children and young people with quality and easy access to education & other learning opportunities
With the lack of access to quality learning and decline in learning level across all grades with non-availability of teachers and requisite infrastructure, LTIMindtree aims to provide quality education using modern technologies, training to teachers, improving early childcare education and foundational literacy and numeracy, provide scholarship support and transforming school education.
Mindtree Foundation Education projects enable the underprivileged to gain knowledge, self-confidence, and a dignified livelihood. Our objective is to empower such children and youth to take control of their growth and be self-sustained.
India Literacy Project (ILP)
Implement Multi-dimensional learning spaces – digital classrooms, library, computer labs, Science kits in 12 schools to increase engagement in Grades 4 to 10



NGO Partner: India Literacy Project (ILP)
Impact: 1,694 Students from rural Govt. schools
Location: Nanjangud Taluk, Mysuru District, Karnataka
Since: 2022
Ongoing
[popup_anything id="6210"]
[popup_anything id="6465"]
Swami Vivekananda Youth Movement (SVYM)
Provide Foundational education, Preparatory & Middle School, & Secondary education to children from tribal communities


NGO Partner: Swami Vivekananda Youth Movement (SVYM)
Impact: 1,100 Students from rural Govt. schools
Location: B. Matakere in Heggadadevankote Taluk in Mysuru District Karnataka
Since: 2022
Ongoing
Empowering through Digital Skills
Provide inclusive, sustainable and high-quality skilling opportunities to students from marginalized/underserved communities with minimum 10th pass



NGO Partner: Edunet Foundation
Impact: 200 Students
Location: KA, TS
Since: 2022
Ongoing



[popup_anything id="6193"]
Education continuity support for visually-impaired children
Providing continuous learning to visually-impaired students by providing laptops & dongles & payment of their educational fees.



NGO Partner: IDL Foundation
Impact: 50 students with visual impairment
Location: KA
Since: 2021
Till: 2022
Integrated development program for children with disabilities
Provide education, physiotherapy, & nutrition food to the children with special needs, and help their sibling to sustain their education from Economically Weaker Society


NGO Partner: Spastics Society of Tamilnadu (SPASTN)
Impact: 65 Children with special needs
Location: Old Washermanpet, Chennai, Tamil Nadu
Since: 2021
Ongoing
[popup_anything id="6238"]
[popup_anything id="6471"]
School Transformation
Early Childcare & Education (3 - 6 years) Quality NaliKalli Program (1 – 3 Grades) Grade Level Learning Program (4 – 8 Grades)
Bridge Program (7 – 10 years)
Enabling the families & the school to support quality education

NGO Partner: Gubbachi
Impact: 1,783 Students from 270 migration families
Location: Kodathi, Bengaluru, Karnataka Since: 2018
Ongoing


[popup_anything id="6201"]
[popup_anything id="6468"]
Community Based Rehabilitation Disability Inclusive Development (CBR-DID) Program
Provide early detection, early intervention, physiotherapies, education, & livelihood skills training to the children with special needs from Economically Weaker Society

NGO Partner: Spastics Society of Tamilnadu (SPASTN)
Impact: 3,350 Children with special needs
Location: Tiruvallur District, Tamilnadu
Since: 2014
Ongoing
[popup_anything id="6238"]
Literacy Enhancement
Continuity of learning for the children with learning difficulties from 12 Rural Schools





NGO Partner: The Spastics Society of Karnataka (SSK)
Impact: 2,504 Students
Location: Harohalli, Karnataka
Since: 2014
Ongoing
[popup_anything id="6472"]
Inclusive education and comprehensive rehabilitation
Provide continuity in education & physiotherapy to the children with special needs from Economically Weak Society.



NGO Partner: The Association of People with Disability (APD)
Impact: 1,666 Children with special needs
Location: Vijayapura District, KA
Since: 2014
Till: 2021
Lab-On-Bike
Children from Government Schools are exposed to hands-on science experiments through Lab-on-Bikes with 10 Lab-in-Boxes with each bike such that the students interests and enthusiasm in science subjects are increased



NGO Partner: Agastya Foundation
Impact: 68,682 Students from rural Govt. schools
Location: Uttar Pradesh, Telangana, & Maharashtra
Since: 2014
Ongoing
[popup_anything id="6155"]
Sikshana – FLN & Prerana
Enhance learning among the rural Govt. school students These children are from 4th to 7th grade.






NGO Partner: Sikshana Foundation
Impact: 2,82,562 Students from rural Govt. schools
Location: Maharashtra, Telangana, & Karnataka
Since: 2010
Ongoing
[popup_anything id="6223"]
[popup_anything id="6467"]
Comprehensive Life Cycle Approach
Provide a comprehensive package of 8 services such as: education, physiotherapy, livelihood, social, medical, surgical, nutritional services & assistive aids to the people with disabilities in all the age group from Economically Weaker Society

NGO Partner: The Association of People with Disability (APD)
Impact: 600 People with Disabilities
Location: Chitradurga District, Karnataka
Since: 2010
Ongoing
Dream to Reality
Realizing the dream for continued education for children of Somanahalli Village through computer donations


NGO Partner: LTIMindtree Foundation Project
Impact: 50 students from rural Govt. schools
Location: Kanakapura - KA, Somanahalli, Dharmapuri District, TN
Since: 2002
Ongoing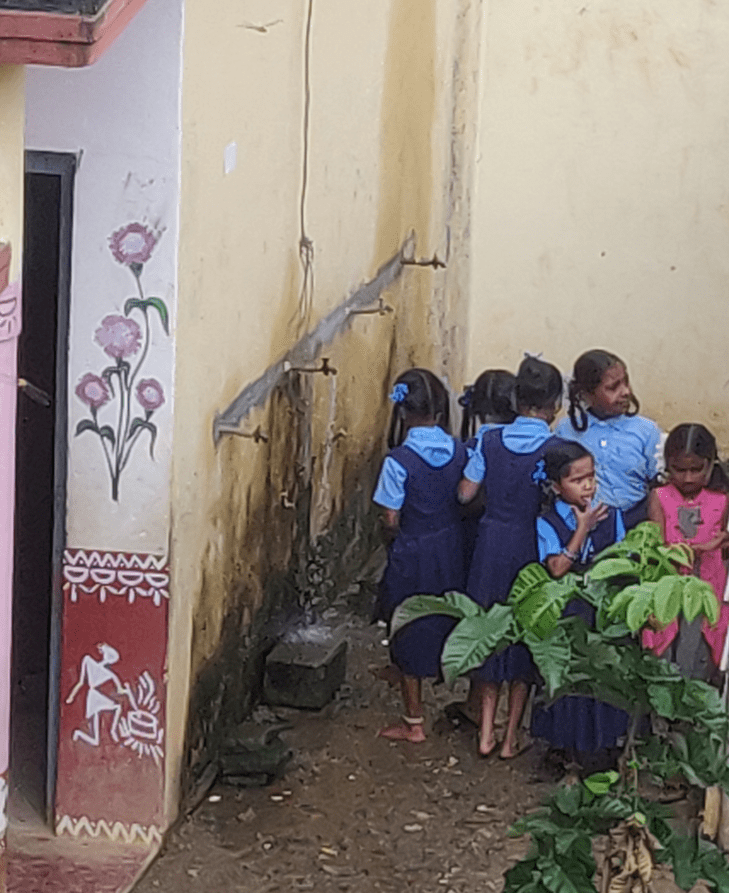 School Infrastructure Renovation
Identified a list of schools from rural areas in and around Thagaduru, Nanjangud Taluk, Mysuru District, Karnataka to renovate the essential facilities such as toilets, drinking water, classrooms, and compound walls

NGO Partner: National Agro Foundation

Impact: 689 Students from rural schools
Location: Thagaduru, Nanjangud Taluk, Mysuru District, Karnataka
Since: 2022
Till: Date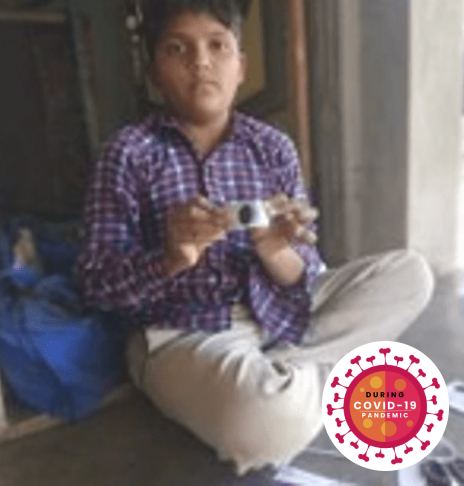 Home Lab Kits for Science education
Provided Home Lab Kits for ongoing guidance around concepts of Science during physical school shut down for 6th – 8th graders

NGO Partner: Agastya Foundation
Impact: 8K students from rural Govt. schools
Location: Hyderabad, TS & Pune, MH
Since:
Till:
Inclusive education and comprehensive rehabilitation
Provide continuity in education & physiotherapy to the children with special needs from Economically Weak Society.

NGO Partner: The Association of People with Disability (APD)
Impact: 150 Children with special needs
Location: Vijayapura District, KA
Since: 2014
Till: 2019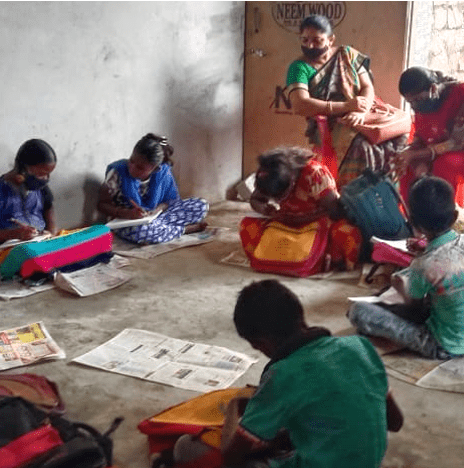 Enable learning continuity
Identify slow learners through trained teachers to enable learning continuity

NGO Partner: The Spastics Society of Karnataka (SSK)
Impact: 325 Students
Location: Harohalli, KA
Since:
Till: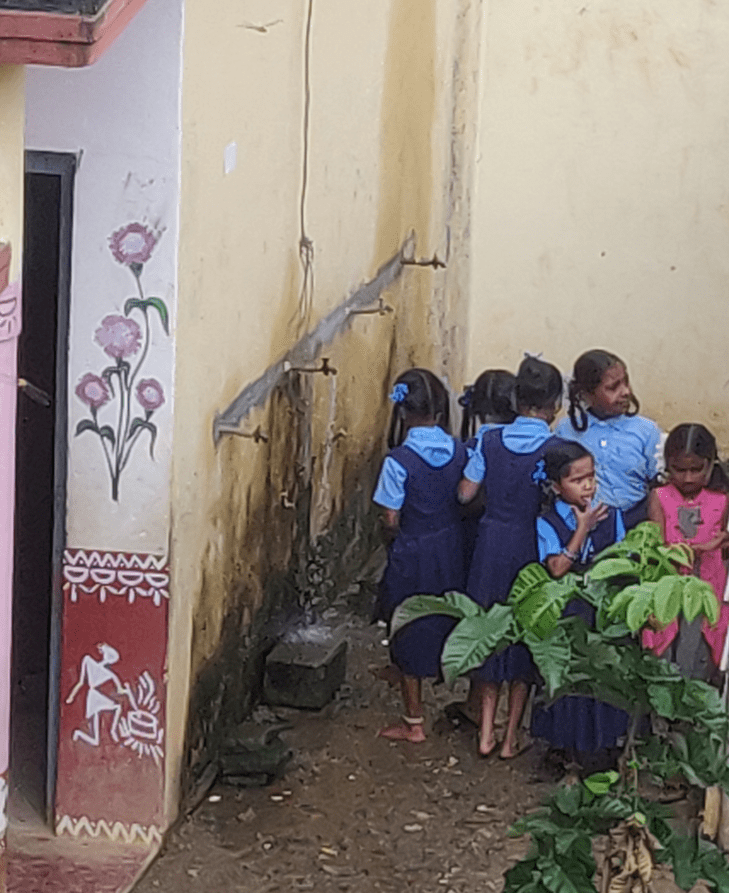 School Infrastructure Renovation
Identified a list of schools from rural areas in and around Thagaduru, Nanjangud Taluk, Mysuru District, Karnataka to renovate the essential facilities such as toilets, drinking water, classrooms, and compound walls

NGO Partner: National Agro Foundation

Impact: 689 Students from rural schools
Location: Thagaduru, Nanjangud Taluk, Mysuru District, Karnataka
Since: 2022
Till: Date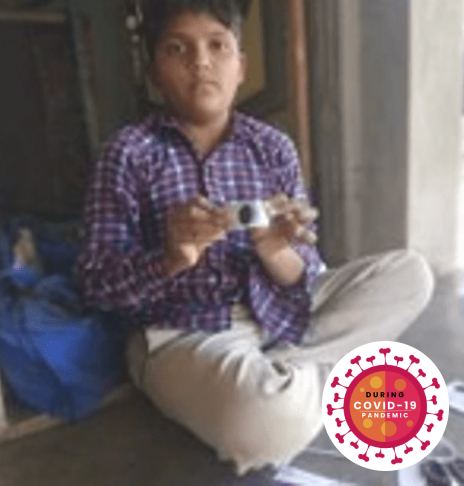 Home Lab Kits for Science education
Provided Home Lab Kits for ongoing guidance around concepts of Science during physical school shut down for 6th – 8th graders

NGO Partner: Agastya Foundation
Impact: 8K students from rural Govt. schools
Location: Hyderabad, TS & Pune, MH
Since:
Till:
Projects During COVID - 19
Sikshana at home - Numeracy and Literacy
Providing continuity and enhanced foundational numeracy & literacy learning among the rural students by providing Sikshana@home writing materials

NGO Partner: Sikshana Foundation
Impact: 1.41 Lakh students from rural Govt. schools
Location: Chitradurga, Tumakuru, Madhugiri, KA
Since: 2019
Till: : 2021
Foundational learning for migrant children
Transforming foundational learning through continuity of learning, stopping regression in learning, and providing nutritious supplements.

NGO Partner: Gubbachi
Impact: 60 students from migrant families
Location: Kodathi, Bengaluru, KA
Since: 2019
Till: : 2021
Home Lab Kits for Science education
Provided Home Lab Kits for ongoing guidance around concepts of Science during physical school shut down for 6th – 8th graders

NGO Partner: Agastya Foundation
Impact: 8K students from rural Govt. schools
Location: Hyderabad, TS & Pune, MH
Since: 2019
Till: : 2021